Getting a great trade-in value for your vehicle helps reduce your down payment and provides many other benefits. Did you know you can improve your vehicle's trade-in value before you visit us? Here at Your Auto Source, we have a few tips and tricks you can use to boost your car's trade-in value and ensure you can afford a great one from our lot.
Research Your Vehicle's Trade-In Value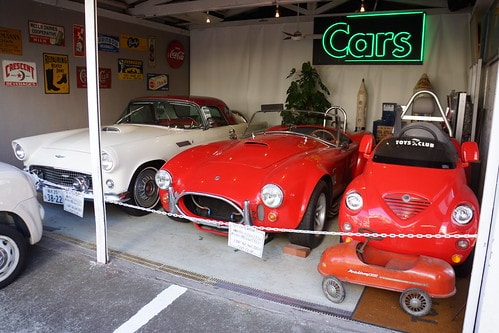 Image via Flickr by Kentaro Ohno
Do you know your vehicle's trade-in value off the top of your head? If not, that's okay because people rarely know this price before starting the trade-in process. You can use an online value calculator or fill out our free online trade-in value form to learn this information. Understanding this information prepares you for a successful trade-in process at a dealership. It also helps you learn how much of a down payment your trade-in vehicle can cover. For example, a $500 trade-in might decrease a $2,000 down payment on a new vehicle down to $1,500 instead.
After researching your vehicle's value, you can determine whether you can make improvements to increase it. For example, you might identify a mechanical concern that reduces its overall value. Tracking and addressing any problems ensures your vehicle runs efficiently, which often improves its value when you bring it in to trade at a dealership. Note, however, that the vehicle's buying price may differ from its initial trade-in value. That's because individual dealers may have different parameters and preferences for used vehicles.
Fix Mechanical Issues
Take your vehicle to a mechanic and get a comprehensive vehicle examination. These professionals can spot any problems — both minor or comprehensive — to get your vehicle running well again. However, it's important to avoid overspending on this project. Fixing up your vehicle will improve its trade-in value, but there may be limitations to how much value your vehicle can regain. If you can't get an increase in value equal to or more than the cost of the repairs, it may be a better idea to focus on other solutions.
Talk with your mechanic about how much value these upgrades might provide before deciding on the repairs you want to have them perform. For example, if you discover the vehicle has major mechanical flaws, it may not be a viable option for a trade-in. When trading in a vehicle, it's often most important to fix any brake or engine problems that might make it safer to drive. Accomplishing this can not only improve the trade-in value overall, but can also help you have a successful trade-in process with a dealership.
Here are some examples of other mechanical issues an appraiser might look for:
Broken warning lights on the dashboard.
Issues when turning the steering wheel.
Taillights or headlight outages.
Tire traction issues.
Any damage to the body's exterior.
Research Options Before Trading In
If you trade in your vehicle to the first dealer willing or accept the first deal offered, you might miss out on negotiation opportunities. Shop around a bit before you trade in and buy a new vehicle. For example, you might visit several dealers to research different buying prices for your trade-in vehicle. You might also discuss different pricing options with a particular dealership. If you bring in multiple competitive quotes to our staff at Your Auto Source, we can help you negotiate a new price and determine a deal that works for your budgeting needs.
Purchase Your New Vehicle After Negotiating a Trade-in Price
Did you know you can have two separate transactions for selling your trade-in vehicle and purchasing a new one? By selling your trade-in beforehand, you can better ensure the value doesn't change depending on the price of the new vehicle you intend to purchase. As a result, you can often boost your current vehicle's trade-in value to optimal levels and set that price in stone before the new transaction begins. This is especially helpful if you're trading an older vehicle with some time and miles on it.
Many dealerships want to negotiate with their buyers to help meet their needs more easily, so don't be afraid to ask about your options. Our staff has expert knowledge of vehicle market values and can help you understand the process to get the best possible deal.
Improve Your Vehicle's Appearance
Dealers appreciate when their customers clean their vehicles out before a trade-in deal. Consider going out on a nice day and opening your vehicle to remove any debris inside. You can also take out the rugs, clean them by hand, vacuum out any dirt and dust, polish the interior, and repair any seat tears. These simple steps make your vehicle more attractive before a trade-in deal. Some people may even detail their vehicle's interior to improve its value further. They may also clean the exterior, including fixing any obvious rust problems.
When taking these steps, make sure that you keep the receipts for any products or services purchased. You can show your dealer these receipts to prove you took vehicle improvement steps. You can also keep receipts when doing more serious vehicle repairs. Dealers need evidence that you invested in the vehicle and sharing this evidence can raise your trade-in value accordingly.
Check Your Timing
Did you know your vehicle's trade-in value can change depending on the time of year? For example, trucks and SUVs with all-wheel drive systems are often in-demand during the winter months, as families may want extra protection when driving through harsh weather. If you have those vehicle types, you might try waiting until the fall to boost its trade-in value.
So there you have it: a few ways to boost your car's trade-in value. Once you're ready to trade in your vehicle, our team will provide transparent, accurate information about your trade-in. We'll also work hard to identify the perfect new vehicle to match your needs and help you finance it every step of the way. Contact us online today or call us at 855-828-2665 to learn more information about the trade-in process, down payment options, and what's currently available in our inventory.