Settled among sweeping hills and picturesque vistas, York County, Pennsylvania, is well-known for its stunning natural beauty. With dozens of urban parks in the area, you can get out and explore the great outdoors without ever having to leave the county limits. Here are six of the best urban parks to visit around York, Pennsylvania.
Rocky Ridge Park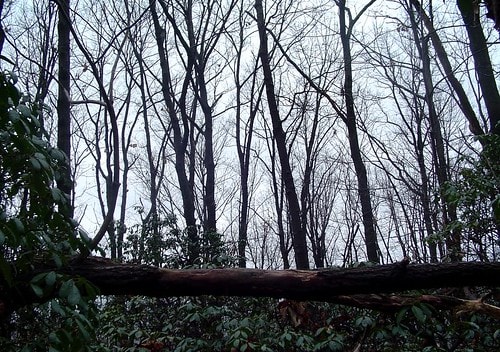 Image via Flickr by Anthony Topper
You don't have to leave the city the next time you want to visit the forest. Just drive to Rocky Ridge Park, a 750-acre mature oak forest on a ridge overlooking two valleys. It's located on a hilltop northwest of Hellam, where the first settlers in the area built their homes. Established in 1968, Rocky Ridge Park is the oldest county park in York County.
The park offers various amenities to help you enjoy its natural surroundings. Visit one of the park's two observation decks for sweeping views of the Susquehanna and York valleys. There are over 12 miles of trails, which you can use to hike, jog, bike, or horseback ride. Each trail varies between 1 and 2 miles in length. The park also offers a fenced-in area for children to play and explore. Rocky Ridge Park is located at 3699 Deininger Road in York. It's open daily from 7 a.m. to 8:30 p.m.
William Kain Park
When you want to escape the hustle of city living, head to the peaceful oasis of William Kain Park. The 1,637-acre park lies along the banks of two lakes: Lake Redman and Lake Williams. There are three boat launches, and you can rent rowboats, paddleboats, hydro-bikes, canoes, and kayaks on Lake Redman. Both lakes are designated as Big Bass Lakes by the Pennsylvania Fish Commission and offer a variety of game fish, including crappie, sunfish, catfish, largemouth bass, pike, muskie, and striper.
If you prefer to enjoy the water from a distance, William Kain Park has over 12 miles of marked trails winding through its scenic woodlands. You can make a loop around either of the lakes or try the combined 12.4-mile trail to hike around both lakes. You can also jog, bike, or ride horses on the park trails. One trail includes a 350-foot walking deck with gorgeous views of Lake Redman. It's also an excellent spot for birdwatching, especially during the spring and fall, when waterfowl migrate to the area.
Other amenities at this urban park include picnic tables, horseshoe pits, pavilion rentals, a sand volleyball court, and a playground area near the pavilions. The park, located at 274 Hess Farm Road in York, is open daily from dawn to dusk.
Cousler Park
Cousler Park is a popular, family-friendly park in the heart of York. It offers various amenities and facilities for different activities. The 106-acre park has four baseball and softball fields, six soccer fields, tennis and basketball courts, and a sand volleyball court. Cousler Park features a nearly 1.5-mile walking trail so you can stretch your legs and enjoy the fresh air. There are also three pavilions available to rent, making the park the perfect place for your next party or get-together. Cousler Park is located at 1060 Church Road in York. It's open from 8 a.m. to 9 p.m. daily.
John C. Rudy County Park
Located in East Manchester Township, John C. Rudy County Park is one of the crown jewels of the York County parks system. The park has a rich history. It sits on 150 acres of land originally purchased in 1737 and donated to the county in 1973. The land served as a farm for many years and still features a stone house built in 1798 and a barn constructed in 1805. Some other historic buildings on the land now house the headquarters and maintenance buildings for the York County Department of Parks and Recreation.
There's no shortage of activities at John C. Rudy County Park. It features three softball fields, five soccer fields, an off-leash dog area, horseshoe pits, sand volleyball courts, four playgrounds, and a 5K cross-country course. The park also has a 2-mile paved trail for biking, hiking, jogging, and rollerblading. Bring a picnic lunch to enjoy at one of the many shaded picnic areas, or rent one of the park's gazebos or a pavilion for your next event.
For a special treat, visit the park at night and view the stars above at the park's observatory, operated by the York County Astronomical Society. The group hosts public events throughout the year, and it's free to visit the observatory. The park is located at 400 Mundis Race Road in York. It's open daily from dawn until dusk.
Richard Nixon Park
Richard Nixon Park in Springfield Township is a unique urban park that aims to protect the natural habitats of plants and wildlife in the area. The highlight of the park is a 14,000-square-foot nature center, which features a variety of displays. Visit the nature center to see exhibits about the insects, reptiles, birds, and mammals that call York County home. The nature center has additional exhibits about the Arctic, the African savanna, and the Northwestern territories of the U.S.
Other amenities at the park include 6 miles of hiking trails, a nature play area, and themed programs throughout the year. Richard Nixon Park is located at 5922 Nixon Drive in York. It's open daily from dawn until dusk. The nature center is open from 8:30 a.m. to 4:30 p.m. on Tuesday through Saturday and from noon to 4:30 p.m. on Sunday. It's closed on Mondays and holidays.
Springettsbury Park
There's something for everyone to enjoy at Springettsbury Park in Springettsbury Township. This 51-acre park offers various amenities, including basketball and tennis courts, sand volleyball courts, and a playground area. Get a team together to use the park's inline hockey rink or one of the four athletic fields for baseball, football, soccer, or lacrosse. There's also a walking path, picnic shelters, concession buildings, and a 1,200-seat amphitheater. The park is located at 1501 Mount Zion Road in York. It's open from 7 a.m. to 11 p.m. every day.
Now you know all about six of the best urban parks in York County, Pennsylvania. Which park do you plan to visit next? Did we miss any of your favorites? Send us a message to let us know. We love to help people find new ways to get outside and explore the natural beauty of York, Pennsylvania.