Things To Do in York County, PA - Our Local Guide
Rich in history and surrounded by natural beauty, York, Pennsylvania, offers visitors and locals a multitude of things to do. Whether you want to smell flowers, eat at an upscale restaurant, or shop at downtown boutique stores, you'll find a variety of activities to keep you busy and entertained.
Pet Alpacas at Alpacas of York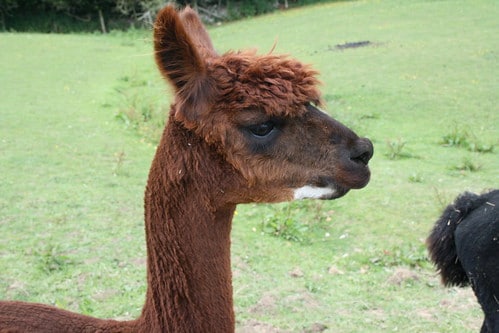 Image via Flickr by Stephen Fulljames
If you've ever wanted to get close to and pet a soft and fluffy alpaca, stop by Alpacas of York for a once-in-a-lifetime experience. When you visit this small farm, you can see these beautiful animals frolicking in the pastures and get a chance to pet them and hear them hum.
Alpacas originated from the highlands of the South American Andes Mountains and were bred for their ultra-warm fur, called fleece. During the warm months, alpaca herders and farmers shear their fur to create fibers that get woven into hats, scarves, gloves, ponchos, blankets, and more.
Alpacas of York is a 21-acre farm that raises these lovely animals for their fleece, for breeding, for boarding, and for sale. You can stop by the farm every Saturday between 11 a.m. and 2 p.m. to see and pet the fuzzy alpacas. Admission is free.
Location: 445 Blossom Drive in Mount Wolf
Call: 717-495-8979
Smell the Lavender at Castle Creek Farm
Nestled in the rolling hills around Dillsburg, you'll find a magical castle, Castle Creek Farm, surrounded by horses, alpacas, herbs, and lavender plants. This special place makes farm-fresh herbal products from herbs grown on the property. Every year in early summer, Castle Creek Farm hosts the Lavender Thyme Faire, where you can wander around the property, pet baby alpacas, listen to live music, and take classes on how to prepare herbal salves, tinctures, and oils.
The fair hosts several vendors selling lavender products, homemade jewelry, soaps, candles, and home decor items. After visiting the farm, you'll want to visit their e-commerce site to pick up gifts for yourself or those on your shopping list. You can get herbal salves, lavender linen sprays, herbal jellies, lavender bouquets, and gourmet tea blends. Castle Creek Farm is available to rent for weddings or special events.
Location: 529 W. Siddonsburg Road in Dillsburg
Call: 717-432-8449
Shop Central Market York
Enjoy shopping and dining in a historical section of downtown York when you visit Central Market. This market features over 50 vendors selling wares, food, and produce. Market Day at this beautiful building allows you to gather with friends, connect with others in the community, and stock up on produce, baked goods, and homemade crafts. While you're at Market Day, enjoy lunch, hot coffee, or tea while listening to live music.
Foods vendors sell items such as fried chicken, shawarma, hoagies, barbecue items, and sweet or savory crepes. You can also pick up Amish pastries, cupcakes, fresh salads, waffles, and handcrafted beers.
If you're looking for a fun present for someone, consider giving them a gift certificate that they can redeem with all the Central Market vendors. Central Market is open every Tuesday and Thursday from 7 a.m. to 2 p.m. and every Saturday from 6 a.m. to 2 p.m.
Location: 34 W. Philadelphia St.
Call: 717-848-2243
Stock up at Flinchbaugh's Orchard & Farm Market
Since 1951, the Flinchbaugh family has farmed the 420 acres that make up the Flinchbaugh's Orchard & Farm Market. The family grows fruit, produce, and flowers using sustainable practices to help protect the environment. They use drip irrigation, practice no-tillage, and use integrated pest management (IPM) as part of their sustainable growing practices. When you stop by the market, you can load your basket with fresh seasonal produce, locally produced dairy, and farm-fresh eggs, as well as baked goods from the on-site bakery. Enjoy dried apples processed on-site from fruit grown on the property or from nearby apple growers.
Are you looking for sustainably raised local meat? Flinchbaugh's Orchard & Farm Market carries high-quality beef, pork, and chicken from local ranchers. If you need a perfect gift, consider one of their fruit and gift baskets that's sure to delight anyone who receives them. You can also take home homemade jams and jellies, gluten-free items, and handcrafted gifts such as soaps, cookbooks, or candles.
Throughout the year, you can visit the farm to enjoy special events like their fall festivals. They also hold kid's summer classes, invite people to tour the farm, and have their Flinchbaugh's Pavilion available to rent for parties, family reunions, or other special events.
Location: 110 Ducktown Road in Hellam Township
Call: 717-252-2540
Have Dinner at the Revival Social Club
Invite your friends or take someone special out for a fun dinner in York when you make a reservation at the Revival Social Club with globally inspired cuisine. The mission of the Revival Social Club is to create a warm and inviting atmosphere where customers can enjoy handcrafted cocktails, fine dining, and camaraderie. Start your meal with one of the mixologist's special cocktails, and then sip on your drink and share an appetizer like the bourbon-glazed pork belly or roasted beet crostata.
For your entree, enjoy seared sea scallops, pan-seared duck breast, or a Brussels sprouts salad. Save room for dessert with ending offerings such as the maple crème brûlée or pumpkin pie bread pudding. Enjoy your dessert with a cup of Earl Grey tea, a creamy cappuccino, or a glass of aromatic cabernet sauvignon from California.
Location: 19 N. George St. in York
Call: 717-430-2981


Your Auto Source is the place to shop for pre-owned cars, trucks, and SUVs in the York, Pennsylvania, area. Whether you want a Ford F-150 pickup truck to use for the job site, a Volkswagen Jetta sedan to use as a commute vehicle, or a Chevrolet Silverado 1500 to tow a boat, we have a large inventory to choose from. Give us a call or stop by Your Auto Source today, and our friendly team will help you find the perfect vehicle.