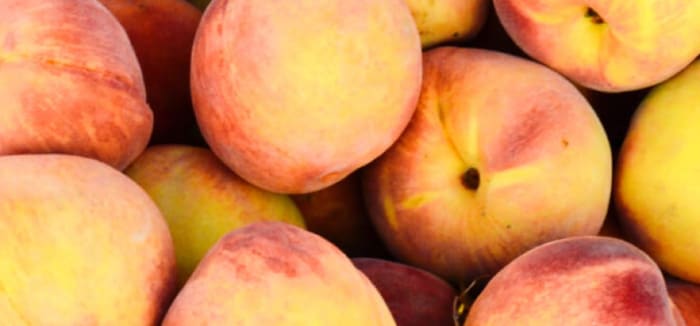 Image
from
Markets at Schrewsbury
If you're interested in the Pennsylvania Amish culture, you'll appreciate shopping and dining at the Markets at Shrewsbury. When you visit this market, you can shop for homemade Amish furniture, eat home-baked goods, and stock up on fresh produce. Read more to learn about the Markets at Shrewsbury in Glen Rock, Pennsylvania.
About the Markets at Shrewsbury
Since 2001, people have enjoyed shopping at the Markets at Shrewsbury for Amish crafts and foods. The Markets at Shrewsbury has 19 merchants with stores ranging from handcrafted gifts and furniture to sandwich and ice cream eateries. This unique shopping and eating destination in York County, Pennsylvania, has a slogan that defines the mission of the Markets at Shrewsbury: "Good fun, great shopping...the way it used to be!"
Local Grocers
Shopping at the Markets at Shrewsbury is the perfect way to stock up on kitchen staples and pantry supplies. Grocers include:
Glick's Produce
You'll find fabulous seasonal produce when you shop at Glick's Produce. This stand sells produce grown on Glick's Farm or sourced from other local growers of the Leola Produce Auction. During the spring and summer, you'll find produce like berries, watermelon, and tomatoes. The fall and winter bring hearty produce, such as cauliflower, radishes, and Concord grapes.
Patch's Poultry
From grass-fed and certified Black Angus beef to GMO-free turkey and chicken, Patch's Poultry is the place to go for butchered meats, honey-baked hams, and smoked meats.
Beiler's Candy Stand
Everyone in the family can satisfy their sweet tooth with a stop at Beiler's Candy Stand. Here you can find caramel apples, country-style fudge, and a variety of nostalgic candies, along with sugar-free candies and chocolates.
Ruthie's Bakery
Savor the smell of yeast, sugar, and spices when you walk into Ruthie's Bakery. The bakers here make loaves of bread, sticky buns, cookies, cakes, and pies every day from scratch. You can order whole pies or cakes to bring to an event or stop by the bakery for a slice to eat.
Sara's Jar Goods
Everything you buy from Sara's Jar Goods is perfect for stocking up the pantry. Sara uses vegetables from Glick's Produce in her jarred goods. Find items like pumpkin puree, canned green beans, salsa, jams, dill pickles, and salad dressings.
Bird-In-Hand Bulk Foods
It's easy stocking up with Amish bulk brand food items from Bird-In-Hand Bulk Foods. You'll find everything from bulk rice and pasta to oatmeal, spices, and cookie mixes at this store.
Gifts and Home Decor
The following stores offer gifts and home decor items perfect for someone special or for yourself.
Old Europe Stoneware
Grace your home with striking Polish-style pottery found at Old Europe Stoneware. The potters use a special type of clay found in Poland to create their pottery items. Each piece is then hand-painted to finish the beautiful designs.
Penn Dutch Furniture and Gifts
Find handmade furniture made by Amish community members at Penn Dutch Furniture and Gifts. Each piece of furniture is handcrafted using solid wood materials with traditional Amish designs.
Mount Hope Estate and Winery
If you can't make it out to Mount Hope Estate and Winery, you can still pick up their famous white sangria and cider at the wine shop in the Markets at Shrewsbury. For special occasions, bring home Pennsylvania native wines, including Concord, Pink Catawba, and Cayuga.
The Clothing Wearhouse
You'll find beautiful, high-quality clothing and accessories at The Clothing Wearhouse, including several alpaca wool items. You can also shop for vegan handbags from Chala and handcrafted jewelry from local artists.
Places To Eat
You won't go hungry while at the Markets at Shrewsbury. Eateries include:
Amity Junction Cafe
Stop by Amity Junction Cafe for coffee and tea, kombucha, smoothies, and snacks. This cafe also makes specialty drinks for market events like the Irish or Peach Festival.
Bricker's French Fries
You can't beat eating hot, fresh, hand-cut french fries from Bricker's French Fries. This establishment cooks these mouth-watering fries in soybean oil to ensure they're gluten and nut-free.
Olde Fashioned Pretzel Haus
Enjoy a variety of pretzels and pretzel sticks, including pretzel sandwiches great for lunch or breakfast, when you stop by the Olde Fashioned Pretzel Haus. Warm, soft, and comforting, these Amish-style pretzels are hand-rolled and made daily from scratch.
That Pig Place
Savory, sweet, and satisfying is the best way to describe foods from That Pig Place. Enjoy slow-roasted pulled pork, pressure-fried chicken, and loaded barbecue baked potatoes at this popular eatery.
Bird-In-Hand Creamery
Bird-In-Hand Creamery offers visitors handmade ice cream and luscious organic dairy products. You'll want to take home raw whole milk, low-fat milk, or flavorful goat's milk to go with cinnamon roasted nuts and popcorn treats made at Bird-In-Hand Creamery.
Country Style Family Deli
After a few hours shopping at the Markets at Shrewsbury, fuel up on sandwiches or subs from the Country Style Family Deli. Here you can have your favorite sandwich made on bread from Ruthie's Bakery filled with local meats and cheeses. Other items include soups, crab cakes, and breakfast sandwiches.
Salad Shack Sandwiches
For lighter fare, head over to Salad Shack Sandwiches for grab-to-go salads, and made-to-order sandwiches, wraps, and paninis. Add hot soup to your order for a complete and satisfying lunchtime meal.
Events Held at the Markets at Shrewsbury
Throughout the year, the Markets at Shrewsbury holds special events including:
The Penn-Mar Irish Festival
Strawberry Days
Peach Days
Cruise Night
A Traditional Amish Wedding Dinner
York County Corvette Club Car Show
Harvest Festival
Winter Beater Car Cruise
Easter Bunny and Egg Hunt
Location: 12025 Susquehanna Trail S. in Glen Rock
Open Hours: Thursday 9 a.m. to 5 p.m., Friday 9 a.m. to 7 p.m., and Saturday 8 a.m. to 4 p.m.
If you decide you want to stay nearby to visit the Markets at Shrewsbury for a couple of days, consider booking a room at these amazing bed-and-breakfast establishments in York.
Our team at Your Auto Source hopes you enjoy visiting the Markets at Shrewsbury. Which part of the Markets at Shrewsbury is your favorite and why? What event is the most exciting to attend? We would love to hear your thoughts and recommendations, so drop us a line.