If you're visiting York, Pennsylvania or you're a local looking for a fun activity, consider visiting the wide array of the fabulous creameries the city has to offer. This delicious outing can be fun to explore with a group of friends, with your family, or on a date. While some locations allow you to explore the ice cream-making process, others offer a fine dining experience that's perfect for a night out. Here's a list of creameries to check out the next time you're in York.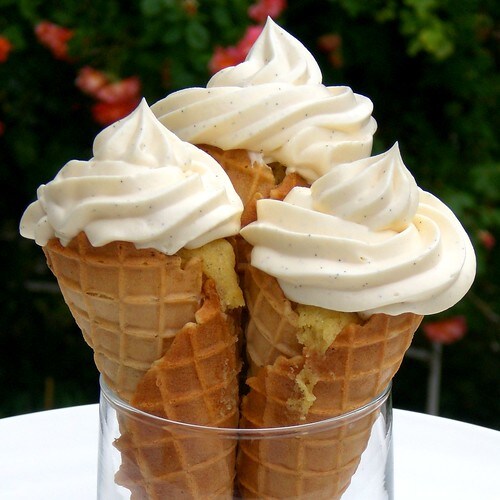 Image via Flickr by F_A
The city of York offers tourists and residents a variety of creameries, which are venues that make and/or sell dairy products, like ice cream. Here's a list of must-visit creameries to consider the next time you're in the mood for a tasty treat!
Sweet Willows Creamery
Owned by Brent Leboutiz, who honed his expertise at the Penn State Creamery's short course, Sweet Willows Creamery offers an extensive menu of artisanal ice cream. Depending on the seasonal specials, you may enjoy flavors such as Fluffernutter Toffee Crunch, Vanilla Nutella Brownie Pizzelle, and Teaberry. You can also try some customer favorites, like Indonesian Sumatra and Wild Maine Blueberry.
If you're interested in visiting a creamery but are looking for dairy-free options, Sweet Willows also offers several sorbet flavors, including lemon, mango, cherry, and strawberry, depending on the season. Another lighter alternative to ice cream is their frozen yogurt, which you can find in a variety of rotating flavors like Tahitian Vanilla Grapefruit and Midnight Cappuccino Crunch. This creamery also offers tours for groups of 10 or more visitors on Tuesdays through Fridays, so bring your friends and check out the ice cream-making process.
Perrydell Farm
At Perrydell Farm you can find a classic on-site ice cream stand that offers 30 homemade ice cream flavors, including a rotating flavor of the month, which can help you try something new every time you visit! This family-owned dairy farm bottles its own hormone-free milk, which is then used to make its delicious ice cream and dairy products. Their seasonal specials are sure to please, including their honoring of peach season, which features peach ice cream, milkshakes, and peach shortcake sundaes.
If you or your companions adhere to gluten-free or dairy-free diets, Perrydell Farm offers a variety of items to accommodate your needs and preferences. Popular menu items include ice cream tacos, chocolate-dipped cones, and for the indecisive customer, the Perrydell Ice Cream Sampler, which allows you to try four one-ounce scoops. You can also enjoy a self-guided tour, where you can explore the farm and watch the cows being milked, staff members feeding the cows, and the process of bottling fresh milk.
Sarah's Creamery
At Sarah's Creamery, you can get a taste of ice cream directly from the Berkeley Creamery at Penn State University's Main Campus. You can also try Sarah's Creamery's original handmade ice cream, which they craft with a 14% butterfat content and a variety of high-quality ingredients. You can bring a large group of friends because they offer indoor seating for up to 40 people, and a large outdoor patio to enjoy in the Spring and Summer months. They also offer several lawn games and music for you to enjoy while sampling their delicious treats.
At Sarah's, you can also try an expertly decorated waffle cone, a fresh waffle bowl, gourmet ice and customize your order with some of their over 30 available toppings. You can incorporate their flavors into sundaes, old-fashioned shakes and malts, banana splits, swirls, and more!
The Village Coffee and Cream
This creamery and cafe, set in a an old bank at 44 S Main St Shrewsbury PA, offers a variety of freshly-churned homemade ice cream flavors! In addition to beloved classics like chocolate and vanilla, other varieties include honey-lavender, pineapple prickly-pear, and local peach, made with fruit from a nearby farm.
If you and your guests are looking for dairy-free options, The Village Coffee and Cream provides several coconut-based vegan flavors as well. Looking for a more decadent treat? Order a sundae in one of their homemade chocolate or vanilla waffle bowl. Besides ice cream, you can also enjoy their coffee drinks, tea menu, and milkshakes, and browse their retail selection of antiques and gifts.
Wyndridge Farm
In addition to its ice cream, Wyndridge Farm is known for its cider-making and brewing programs, as well as its onsite restaurant that offers a fine-dining experience courtesy of its scratch kitchen, which is popular amongst York residents. Here you can sample their menu full of dazzling entrees, wood fire pizzas, and gourmet burgers and end the night with a fresh scoop of ice cream or an "off the menu" dessert.
Combine two of their crowd-pleasers and try a cider float, like their Crafty Apricot Cider topped with vanilla ice cream. Wyndridge Farm is also a beautiful setting for a formal event or wedding, so consider them for your next gathering!
John Wright Restaurant
If you and your loved ones are looking for some farm-fresh comfort food but still want a fine-dining experience, consider John Wright Restaurant. Their dessert menu features a variety of ice cream flavors, all made in-house. Besides classic flavors like vanilla and chocolate, you can try their chocolate peanut butter, fresh mint chocolate chip, strawberry, and bacon bourbon ice cream.
The restaurant's pastry chef creates all of their house-made ice creams using dairy from the nearby Penn View Farm. They pride themselves on offering dishes made with chemical-free and non-GMO ingredients and are happy to accommodate customers with gluten-free diets, so you can feel good about your choice to indulge in their delicious desserts. Due to its popularity, reservations are recommended, so it may be a good idea to plan ahead if you want to visit John Wright Restaurant.
So there you go - an extensive list of York's best creameries! Do you think we included all of them, or are there some locations we forgot? If we did, contact us and we'll make sure to add your favorite spot to our list.