If you want to buy a pre-owned vehicle, you'll likely be financing the purchase. Financing your vehicle can help you get the car, truck, or SUV you need for your lifestyle. What kind of auto loan you can get may depend on where you get your loan, your income, your credit, and how much you want to pay monthly. A good auto loan can help you avoid high-interest rates and set you up for financial success. Here's everything you need to know about getting a good auto loan.
Why Is It Important to Get a Good Auto Loan?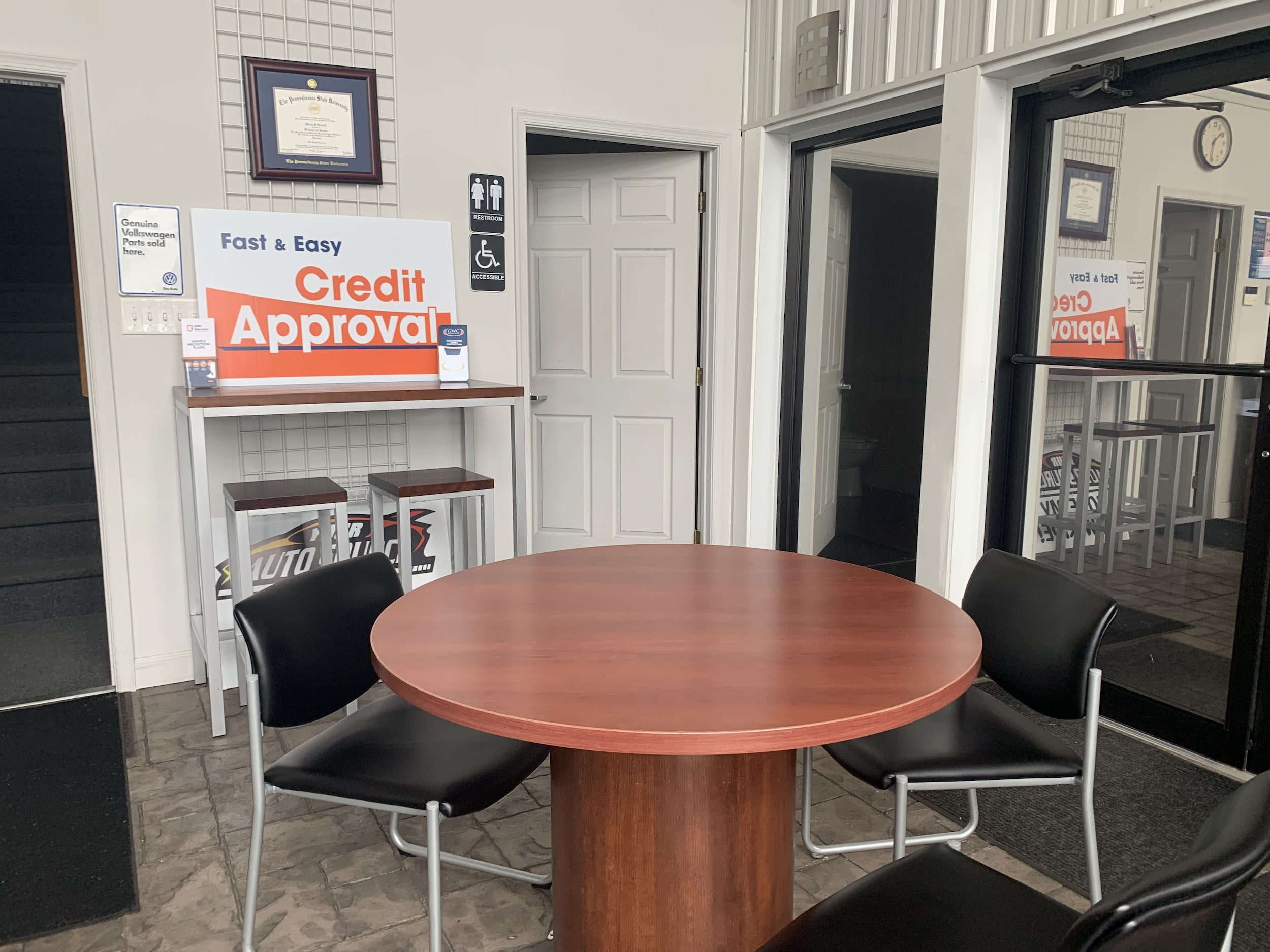 A good auto loan can be the difference in how much you pay each month for your vehicle. An outstanding loan can also be the difference in your car-buying and financing experience. If you want a great experience, get an outstanding loan. These are some reasons it can be beneficial to get a good auto loan:
Pre-approval: A good auto loan comes with the option for pre-approval, which provides you with conditional information about the amount and terms for which you qualify. Getting pre-approval helps you compare financing options and avoid hard pulls on your credit that may affect your credit score.
Low-interest rates: Great auto loans offer lower interest rates, which means you pay less for the car over time. When you have an auto loan with high-interest rates, you pay more each month and more overall for the vehicle.
Flexible payments: Depending on where you finance your vehicle, you may get an auto loan with flexible prices. This may allow you to choose when to pay your bill, split the payment into multiple parts, or occasionally skip payments when it works for you.
Improved credit: Good auto loans often offer terms that make it easier to keep up with your payments. This can help you manage the loan and make on-time payments, which may help you improve your credit in the long term.
Easier budgeting: A better loan may mean lower monthly payments, making it easier to budget for other essential things. For example, if you have lower monthly payments for your car loan, you can allocate that money to paying off debt or contributing to savings.
Auto Loan Best Practices
There are many best practices you can use to help you get a better car loan. The first is to plan as far ahead as possible. Knowing you plan to get a car within the next six months or a year can help you improve your auto loan options.
Improving your credit score is another great practice for becoming qualified for better auto loans. You can do this by making on-time payments and paying down revolving credit. Enough time allows you to plan and raise your credit score before applying for auto loans.
You can also consider increasing your down payment or income. For example, you may start setting money aside for a down payment on your vehicle, or you may pursue a side job to make extra income. This can help you improve your debt-to-income ratio and have funds for when you purchase the car, which can lower the overall amount of the loan.
How to Get a Good Auto Loan
Negotiating the price of the vehicle is just the first step in the car-buying process. After getting a great deal on the car, you may also want to get a great deal on financing. These are some steps you can follow to get a good auto loan:
Determine what kind of auto loan is best for you. The first step to finding a good auto loan is determining what that means to you. List the loan terms most important to you, whether it's low-interest rates, flexible payments, or availability.
Compare multiple financing offers. If you can, it may be a good idea to compare several financing requests to see which is best for you. This allows you to ensure you're getting the best loan you can.
Speak with a trusted financial professional. Not everyone is an expert in financing a vehicle, so speaking with a trusted financial professional can be beneficial. For example, you may meet with someone from our financial team to learn more about your options and choose the auto loan that's best for you.
Tips and Tricks for a Good Loan
Getting an outstanding auto loan can improve your overall car-buying experience. These are some tips and tricks you can use to find the best auto loan for your next purchase:
Carefully review your application. You're only as good as your application; if it has any mistakes, it can disrupt the financing process. Be sure to check your application carefully to ensure all the information is accurate.
Adjust the term of your loan. A loan's term refers to how long you have to pay it off. This can affect how much you pay each month and how much interest you pay throughout the loan. Please pay attention to the term length and adjust it to work best for you.
Pay for extra fees in cash when you can. There may be additional fees associated with purchasing a vehicle, and if you can pay for these in cash, it can lower the total of your auto loan. This can help you pay less interest in the long run.
If you want a great deal on financing for your next vehicle, there's no place better than Your Auto Source. Our experts are dedicated to helping you find the best deal possible, and we won't stop until you're happy. No matter your credit, we can help you leave our lot with the car (and the financing) of your dreams. If you're looking for your next vehicle, consider visiting Your Auto Source to see how our selection suits you. For more information, don't hesitate to reach out to our team of friendly associates today.