Buying a used car is a complex process. You want to make sure you're buying a quality vehicle at a great price, and you can often find one through both private sellers and at dealerships. However, dealerships offer several advantages over private sellers, including a wider selection of vehicles and financing options. A dealership will also purchase your trade-in and even offer you extras, such as an extended warranty. If you're interested in used cars in the York, Pennsylvania, area, Your Auto Source is here to help.
Wider Selection of Vehicles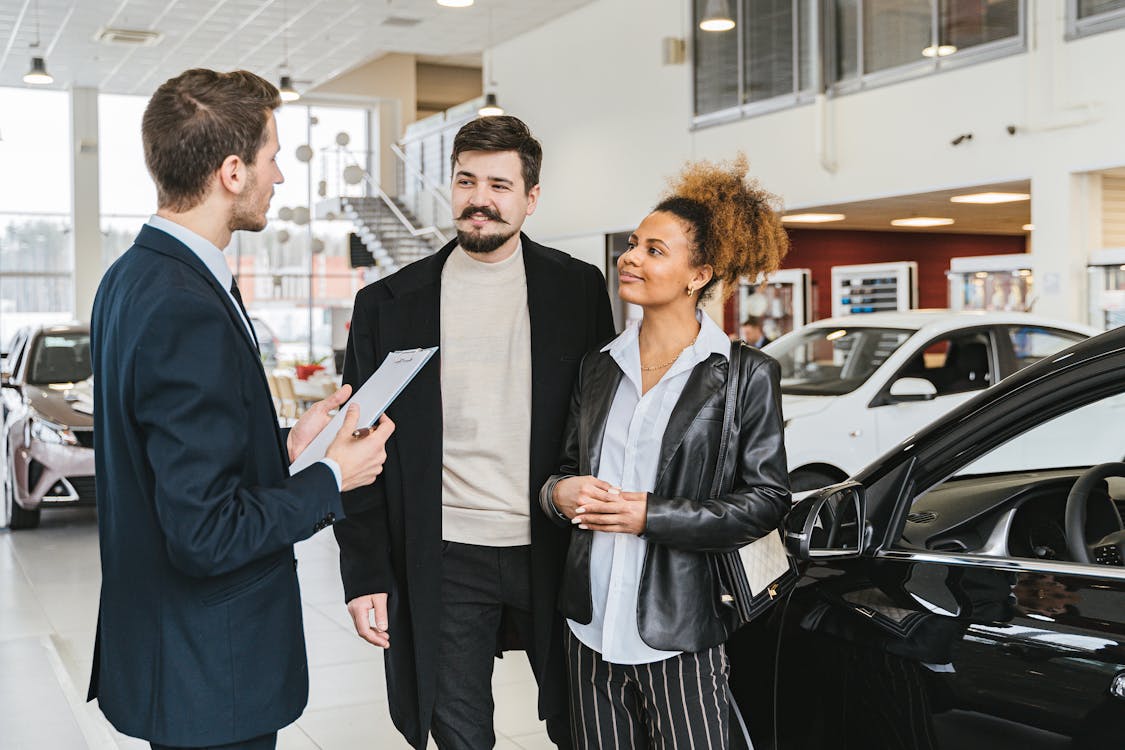 When you find a used vehicle from a private seller, there's a lot of pressure to buy the car. After all, they only have one vehicle to sell to you, and you don't have any other options. You may feel pressured to buy the car or be stuck without one because it's time-intensive to search for private sellers and meet them.
When you shop for used cars at our dealership, you can take your time to inspect our wide selection of vehicles and find the one that's right for you. It allows you to test drive different cars at one location. If you don't like the car, you can try a different one. There's no pressure to buy the car you came to look at.
Financing Options
When you're dealing with a private seller, you need to have the cash on hand to purchase the vehicle. Private sellers won't offer financing options, because it would be too risky for them to act as your lender. You'll have to pay them upfront or ask them to go to the bank with you if you want to finance the vehicle.
A dealership can help you get financing for your car. They usually work with different lenders and can help you find the best rates. You may even qualify for a discount on the vehicle if you finance it through the dealership. Some lenders won't even give you a loan for a used car unless you buy it from a dealer.
Peace of Mind
If the car you purchased from a private seller turns out to have major defects, you have no recourse. You can't take the car back or request that the seller pays for the repairs. That's why it's so important to perform a thorough inspection of the vehicle before you purchase it.
With a dealership, you have more peace of mind. Car dealers have a reputation to uphold. They take on the burden of inspecting the vehicle and disclosing any potential problems to you before you purchase it. This includes providing you with the vehicle's history, which lists previous owners and any accidents the vehicle was involved in.
If there's a problem with the car shortly after you purchase it, you can take it back to the dealership, and they'll take care of you. They may even offer additional warranties to protect you from paying for expensive repairs out of pocket.
Room for Negotiation
Car dealers might be more practiced at negotiating than private sellers, but they can also come up with more creative solutions during the bargaining phase. For example, a car dealer could give you a better deal on financing or throw in some freebies, such as floor mats, whereas a private seller can only negotiate on price.
Trade-In Options
If you need to trade in your vehicle, a car dealership is the better place to buy a used car. Otherwise, you'll become the private seller of the car, and that can be a hassle, too. The buyer could give you a bad check or intimidate you into selling them the car for less. You'll also get a lot of bargain hunters, which reduces the chance of getting a good price for your trade-in.
When you take your trade-in to a dealership, they can typically make an offer on the spot. Even if the car doesn't fit the requirements to be added to their inventory, they always have a use for your trade-in, whether it's taking it to an auction or the scrap yard.
What are the Disadvantages of Buying a Car from a Private Seller?
There are several disadvantages to buying a car from a private seller. There's only one vehicle to choose from, and it may not fit all the criteria you're looking for. Unless you're a mechanic or bring one with you, you can't be sure of the condition of the vehicle. If you want to know the vehicle's history, you'll have to pay for a report.
There's no recourse when you buy from a private seller, and you may end up with a lemon. It can also be a hassle to sort out the paperwork and register the car in your name. Finally, if you want to finance the vehicle, you may have to get the seller to come to the bank with you.
Is It Better To Buy Used from a Dealership?
Sometimes, buying from a private seller is a good option. The biggest advantage is finding a used car at a better price. However, there's a lot of risk in buying a vehicle in a private transaction, especially if you don't have a way of checking the car's condition or history. If the private seller is a friend or family member, that may be the best option.
Otherwise, it's probably better to buy from a dealership to make sure you're getting a reliable vehicle that works for you. While you may pay extra fees at the dealership compared to purchasing from a private seller, it's usually better to buy from a reputable car dealer. This gives you peace of mind about the vehicle's condition, knowing you can contact the dealership if there are any problems.
If you're looking to buy a used vehicle, visit Your Auto Source at 2249 Bannister St. in York, Pennsylvania. We have an extensive selection of pre-owned vehicles to choose from. Whether you're looking for a used Ford or a BMW, we have everything you need. Plus, our used car financing team is here to help with all your automotive needs. Contact Your Auto Source today.
Couple Buying Car in Dealership
by
Antoni Shkraba
is licensed with
Pexels License