Buy Your First Car
At Your Auto Source!
When you're shopping for your first car, you deserve to have a hassle-free experience. At Your Auto Source, you always will. Set your budget to get started and determine which make, model and features you want for your first car. Buying your first car should be an enjoyable experience, so allow us to guide you through the entire process with first-time car-buyer tips. When you're ready to buy your first car, our used car dealership in York, PA, is here to help you with how to get a first-time auto loan in Central PA!
How Much Should I Pay for My First Car?
As long as you know your budget and can afford the monthly car payments, there really is no set price range for a first car. We have a huge selection of used vehicles for sale at our Central PA pre-owned car dealer for you to choose from. Plus, if you need a used car loan in York or want to compare pre-owned car prices, you can turn to us. All first-time car buyers should use our online car payment calculator and speak with us about the right things to look for when buying a used vehicle.
How to Choose Your First Car
From used cars or pre-owned trucks, there are plenty of ways to go when buying from Your Auto Source. Let us know what you'll be using your vehicle for and what's on your vehicle wish list to help us find the right option. Our auto finance team is here to help you secure you a used car loan in Central PA. Take a test-drive at Your Auto Source now get all the answers to your questions.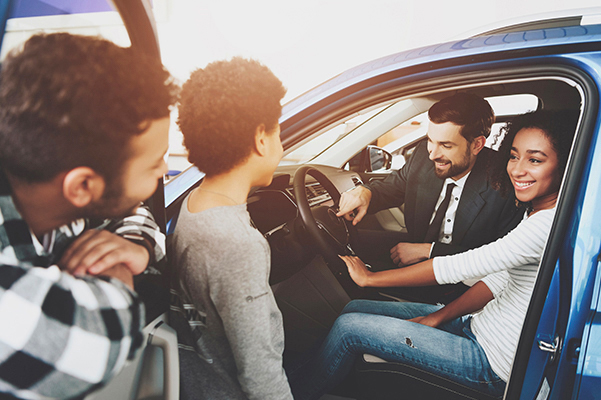 Additional First-Time Car-Buyer Tips
After you've decided on a vehicle, it's important to understand all the details about buying a vehicle for the first time. Do your research up front and compare used car prices online to make a wiser decision. It's also good to check your credit score when buying a used car. Auto loan rates for first-time car buyers can vary depending on your credit history. Are you a first-time car buyer with bad credit? Contact Your Auto Source for everything you need!