Are you looking for a used Ford vehicle in York? Look no further - at Your Auto Source, we'll provide you with a great pre-owned vehicle at a great price, top-notch customer service, and convenient financing options. Located off Route 30, we offer pre-owned Ford vehicles at unbeatable prices to those in York, Pennsylvania, and the surrounding Central Pennsylvania area, including Hanover, Westminster, Harrisburg, and Lancaster.
Used Ford Vehicles For Sale in York, Pennsylvania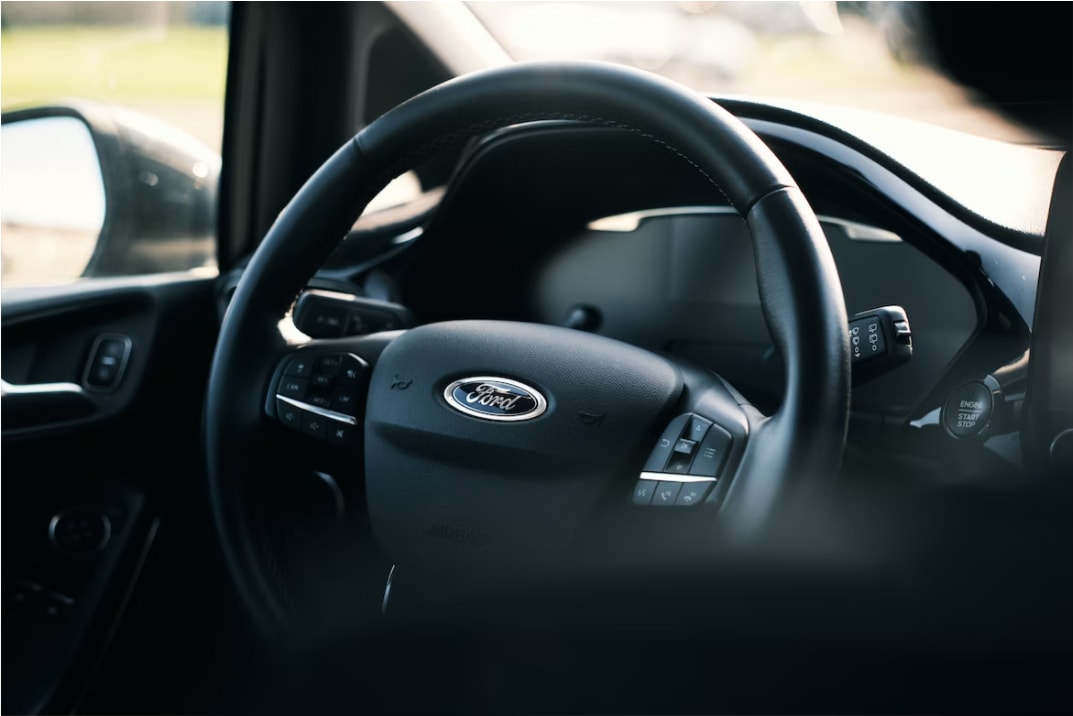 Image  by Jessy Smith is licensed with Unsplash License
You can find various used Ford makes at our dealership, including the reliable Ford Maverick and Ford F-150 trucks. The Ford Maverick offers a compact size and rugged reliability, featuring seating for five, a FLEXBED system with a multi-position tailgate, and 1,500 pounds of maximum payload. The Ford F-150, considered the most popular Ford vehicle, has towing capabilities of up to 14,000 pounds. It also offers a sturdy tailgate with a built-in work surface, allowing you to get the job done from anywhere.
In addition to trucks, we also offer a variety of used Ford sedans and SUVs, including the Ford Focus and the Ford Explorer. Our team at Your Auto Source can help you find your next Ford vehicle for as low as $15,000.
Protected Pre-Owned Purchases at Your Auto Source
Here at Your Auto Source, we offer several beneficial services, including:
 
A large inventory, including used trucks, SUVs, sedans, and motorcycles. 
 
Cash offers for your used vehicle. 
 
Trade-in value appraisals. 
 
Bad credit auto loan financing. 
 
An expert finance team to help accommodate any budget. 
 
Service and protection plans. 
Regardless of what you're looking for, our experts can provide the perfect pre-owned vehicle to fit any budget or lifestyle and a range of protection plan packages to keep your vehicle in tip-top shape. These packages include regular maintenance, such as oil changes and tire rotations, wear and tear replacements, key replacements, and primary windshield, dent, and tire repairs. They also include roadside assistance, exterior and interior environmental protection, and loan payment help if an accident totals your vehicle. With these protection plans and more, you can give yourself peace of mind when purchasing from our dealership.
Mechanic Vehicle Service Contract
An aging vehicle often means increased repair costs. The advanced technology features in newer vehicles, such as keyless entry or remote starters, will likely increase costs. This service plan protects you from paying out-of-pocket for mechanical breakdowns or technological repairs, particularly after a factory warranty has ended.
Guaranteed Asset Protection (GAP) Plan
Life happens - in the unfortunate event that your vehicle is stolen or totaled in an accident, a GAP plan helps you to pay off your auto loan by offsetting your insurance coverage.
Key Assist Plus - Motor Club Membership Program
With more advanced vehicle technology comes more expensive key replacements or repairs. Road America's Key Assist Plus program provides key replacement if your key or remote is lost, stolen, or damaged and 24-hour emergency roadside and vehicle lockout assistance.
Three For One - Road Hazard Protection
This plan covers the repair (or replacement) of any damages caused by road hazards, including tire damage caused by potholes, minor dent and ding repairs, and windshield protection in case of cracks or chips caused by a stray rock or other unexpected hazards.
Why Purchase a Used Car?
The many benefits of purchasing a pre-owned vehicle are often overlooked. Buying a used car can save you a significant amount of money, allowing you to buy a vehicle with more features than you might be able to afford if you made a brand-new purchase. Further, the value of a brand-new car begins to depreciate the moment you drive it off the lot; a pre-owned vehicle kept in reasonable condition holds a steadier value, especially as a long-term investment. Additionally, purchasing a used can reassure you that your car is sturdy and reliable.
While you may need help finding brand-new models in stock, shopping used gives you a much greater range of choices. Here at Your Auto Source, our pre-owned vehicle inventory offers a variety of features, makes, and prices to accommodate every customer's needs and budget. In addition to used Ford vehicles, we also offer pre-owned vehicles by Honda, Chevrolet, Chrysler, Subaru, Dodge, Volkswagen, Hyundai, and more. Whether you're seeking a sporty car or have more luxurious tastes, we can help you find the perfect vehicle for your lifestyle.
Bad Credit Financing, Auto Loans, and Trade-Ins
At Your Auto Source, we want to make it possible for anyone in York, Pennsylvania, and the surrounding area to purchase a great pre-owned vehicle, whether you are a first-time buyer, have no credit, or have bad credit. That's why we offer auto loan approval through our finance center. With various resources at our disposal, including a range of competitive offers from banks, our finance experts can help you determine your best option for financing a reliable vehicle based on your current financial situation.
To apply, fill out our credit loan application and get pre-approved today. We also provide a free car payment calculator to estimate what your monthly car payment may look like.
Do you have a vehicle you're looking to get rid of? We can purchase your pre-owned cars, regardless of their condition, providing you with a quick cash offer. In addition, you may wish to trade in your vehicle for another. Apply for an appraisal today and put the value of your current car toward the down payment of a better vehicle from our inventory.
Find Your Next Ford Vehicle at Your Auto Source
Your Auto Source provides reliable pre-owned vehicles at unbeatable prices in York, Pennsylvania, and the surrounding areas. If you're looking for a used Ford, our dealership is the perfect place to find the one that's right for you. Whatever your financial concerns or lifestyle needs,
contact us today
to schedule a test drive and find out how we can get you behind the wheel of your new-to-you Ford vehicle.