Used Jeeps for Sale in York, PA
Welcome to Your Auto Source's used Jeep web portal. Suppose you're looking to upgrade your ride with a capable Jeep. In that case, our selection suits any lifestyle and budget. You'll find Jeeps with legendary 4x4 capability and open-air driving experience here. We also carry upscale Jeep SUVs loaded with premium features and additional space. To help you in your search, we had our Jeep experts break down the most popular models.
Jeep Wrangler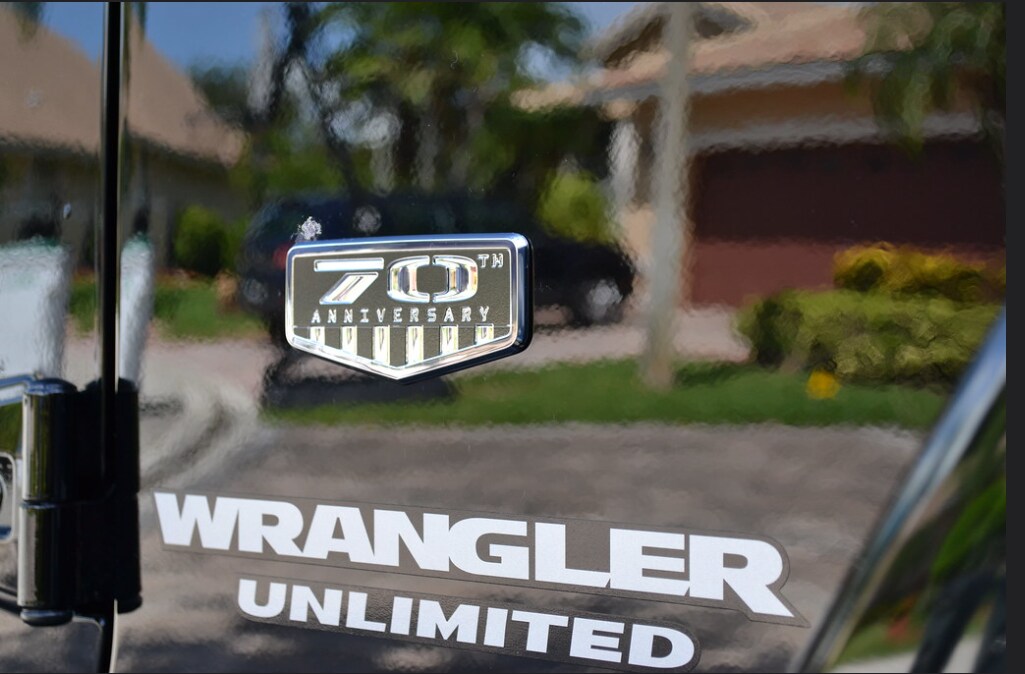 2011 Jeep Wrangler Unlimited by Brett Levin is licensed with CC BY 2.0
The Jeep legend began with what we know today as the Wrangler. You get traditional open-air driving with removable doors, a removable roof, and a fold-down windshield, plus the incredible performance of Jeep'sJeep's 4x4 technology. Every Jeep Wrangler model earned the coveted Trail-Rated badge. To achieve this designation, the Wrangler had to pass a series of rugged off-road tests covering water fording, articulation, traction, maneuverability, and ground clearance. As a result, you can feel confident driving off-road confidently when driving off-road in a Wrangler.
Jeep offers the Wrangler in eleven trims, each uniquely styled and equipped, so it should be easy to find a pre-owned Jeep in our inventory that suits your taste. However, our inventory is constantly rotating because of our high sales volume. Therefore, we recommend you check back often if you want something specific. However, we always have a few models at competitive prices, such as the Unlimited Sahara.
Jeep Cherokee/Grand Cherokee
Jeep's Cherokee and Grand Cherokee lineup have impressed SUV drivers with their comfortable interior and exceptional capability for nearly 50 years. As a result, our inventory has features such as leather seats, built-in navigation, and 4x4 or 4x2 drivetrain configurations. 
Growing families love the Grand Cherokee, with seating for up to seven and additional cargo capacity. Late models offer luxurious interiors and the latest in-vehicle tech and driver-assist systems. Every Cherokee and Grand Cherokee bears the unmistakable Jeep exterior design.
Jeep Compass
You may be searching for a compact SUV to elevate your Pennsylvania commute. In that case, the Jeep Compass offers all the legendary 4x4 capability of a Jeep in a smaller package. However, you'll still find many upscale features in the Compass that make driving pleasurable. In addition, the Compass comes with a powerful inline four-cylinder engine capable of towing 2,000 lbs and getting as much as 31 mpg on the highway.
Jeep Patriot
The jeep stopped manufacturing the Patriot after the 2017 model year. Unfortunately, it was squeezed out by the Compass and Renegade lines. However, you can still find plenty of Patriot models on the used market. Patriot was known for its low price tag and cost of ownership, making it an excellent buy if you're for those shoppers on a budget. You may not find the latest in-vehicle tech with these models, but you'll enjoy Jeep's capability and economy.
Jeep Renegade
This sub-compact SUV began production in 2014, signaling the beginning of the end for the Patriot model. The Renegade'sRenegade's lower price tag made this vehicle the obvious choice for buyers looking for capable performance, economic output, and a comfortable interior.
Jeep Gladiator
Released in 2018 as a 2019 model, the Gladiator took the world by storm. The Gladiator brings the historic Jeep 4x4 lineage to the pickup truck segment. Gladiator captures the essence of Jeep style and performance in this new pickup package. So, if you're searching for a new truck for work or play, Gladiator is great and delivers both. 
You can remove the Gladiator's doors and roof to get the open-air driving of a Jeep while retaining the utility of a truck bed to haul your gear. This adventure-ready vehicle can tackle the most challenging obstacles with its Trail-Rated Rubicon model. 
Jeep Wagoneer and Grand Wagoneer
Jeep's Wagoneer has returned to production as a 2022 model, and the sport utility vehicle began adding luxury to performance returned to production as a 2022 model. While this makes finding a Wagoneer model challenging, our network of dealerships can scour the Pennsylvania countryside. Loaded with luxury features to rival any car in its class, the Wagoneer also comes with that legendary 4x4 capability you want. In addition, the Wagoneer can tow over 7,000 pounds when properly equipped.
Finance Your Used Jeep with Bad Credit
Our Finance Center managers have decades of experience finding loans for buyers in all credit categories. So, if you've been turned down elsewhere, don't worry; our guaranteed financing program covers you. Our financial experts have cultivated relationships with local banks and national lenders to create an unparalleled network of loan options. Our managers work with you, finding you several competing loan offers and letting you decide which program suits your budget best.
In addition, we've streamlined the loan process with our online application. You'll receive your approval quickly, providing you with pertinent details to help you shop confidently, knowing what you can afford. We also included several tools to help you manage the process, such as our online payment calculator. With this tool, you can calculate your monthly payment based on various parameters.
Suppose you're planning on trading in a vehicle as part of your purchase. In that case, you can get an accurate offer using our online trade evaluation tool. Simply enter the relevant information regarding your vehicle's condition and mileage, and the system will produce a proposal. We are so confident you'll love the suggestion that we'll buy your car whether or not you purchase another one from us.
Contact Your Auto Source
At Your Auto Source, we know what Jeep lovers want. That's why we offer an expansive inventory of used Jeep models in York at competitive prices. So, if you're ready to take the next step in finding the perfect used Jeep, we invite you to browse our online inventory online. Then, after selecting a few favorites, you can stop by our Bannister Street dealership for a closer look. One of our friendly, professional staff will show you your preferred vehicles, answer all of your questions, and let you take your favorite for a test drive.