If you're searching for a well-conditioned used Toyota vehicle in or near York, Pennsylvania, consider stopping by Your Auto Source to check out our fantastic selection of pre-owned Toyotas. Our dealership is home to one of the most extensive inventories of used Toyota cars, SUVs, and trucks in southern Pennsylvania. Therefore, you can rest assured you'll find your perfect match on our lot. In addition, we offer competitive prices and attractive auto financing plans to help you save money. Come to Your Auto Source for the tough-to-beat deals on quality used Toyotas.
Used Toyotas for Sale in York, Pennsylvania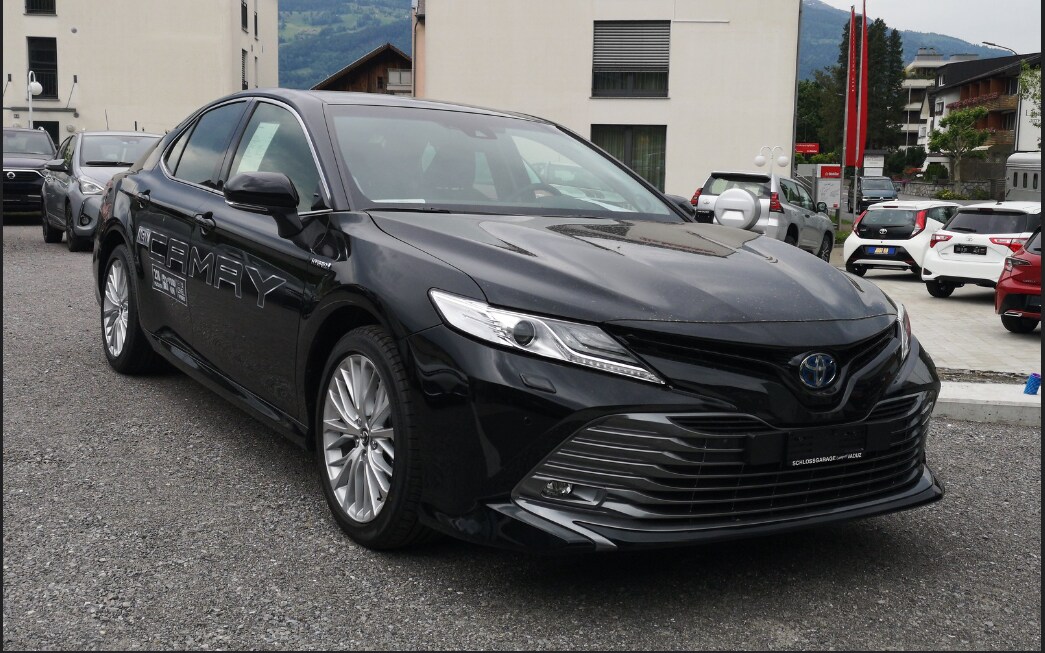 Toyota Camry Hybride by crash71100 is licensed with CC0 1.0
Choosing a pre-owned Toyota for your next car purchase is an intelligent decision. Toyotas are known to be exceptionally reliable and long-lasting vehicles, providing great value for money down the road. They also come in many models to suit a range of drivers from all walks of life. Regardless of your budget and transportation needs, Your Auto Source covers you with our comprehensive selection of used Toyota vehicles.
Used Toyota SUVs
If you're planning on purchasing a pre-owned Toyota SUV, you've come to the right place. Your Auto Source has a wide range of used Toyota SUVs for you, including sporty crossovers, family-oriented SUVs, and adventure-ready trucks.
Do you need a small SUV for daily commuting? The Toyota C-HR is worth considering. Its diminutive dimensions make this subcompact crossover a breeze to maneuver in tight quarters. This excellent urban driving SUV is also a great value proposition thanks to its long list of standard features.
For something more versatile, opt for the highly sought-after Toyota RAV4. This compact crossover performs well in the city and on the open road and delivers excellent fuel economy. Further, its refined cabin and comfortable seats make it a great place to spend time. To save more at the gas station, go for one of the two hybrid versions of the RAV4: the RAV4 Hybrid or the RAV4 Prime Hybrid.
If you need a larger SUV to ferry your family around, we recommend the Toyota Highlander. This three-row, midsize SUV offers a maximum seating capacity of eight and plenty of cargo space for storing your family's luggage. It also has plenty of infotainment and driver-assistance features to make your trips more enjoyable and safer. Another appealing aspect of this Toyota model is its potent engine, which contributes to an engaging driving experience. The Highlander also comes in a hybrid version.
The Toyota 4Runner is a great option if you frequently venture away from the pavement. Its excellent suspension articulation, high ground clearance, standard skid plates, and two specialized off-road trims make it one of the best off-roaders in its segment. In addition, this tough and rugged SUV provides spacious seating, an expansive cargo area, and an intuitive and feature-packed infotainment system.
Used Toyota Trucks
The Toyota Tacoma or Tundra are two options for buying a used Toyota truck. The Tacoma compact truck balances driving dynamics, work capability, and off-road ability well. Its relatively small size makes it easy to maneuver and exhibits good agility, making it a pleasure to drive. However, it truly shines where the pavement ends, especially if you choose one off-road-ready trim. With a towing capacity of more than 6,000 pounds, the Tacoma is capable of light- or medium-duty towing.
If you regularly need to transport cumbersome loads, you may be better off choosing the full-size Toyota Tundra. The Tundra's powerful engine gives it a tow rating of 12,000 pounds and a payload rating of nearly 2,000 pounds. This truck's workhorse is also packed with advanced tech and safety features.
Used Toyota Cars
If you want to buy a small used car that provides good value for money, the Toyota Corolla could be the right choice for you. This top-selling Toyota model can help you save money with its affordable price and outstanding fuel economy. With its proven dependability, you can expect it to serve you faithfully for many years.
Is your preference for a larger car? If so, consider the midsize Toyota Camry. The hugely popular Camry delivers excellent ride comfort with its composed handling and spacious, well-cushioned seats. It also keeps you connected and safe behind the wheel with various infotainment and driver-assistance features. In addition, it's fitted with punchy engines that make it fun to drive. The full-size Avalon offers an even more pampering ride with its upscale cabin, wide and supple seats, and generous comfort and convenience features.
The Toyota Corolla, Camry, and Avalon are available in hybrid versions that further enhance their already impressive fuel economy. Alternatively, you can purchase the Toyota Prius and Toyota Prius Prime, which are also remarkably efficient.
Finance Your Toyota With Bad Credit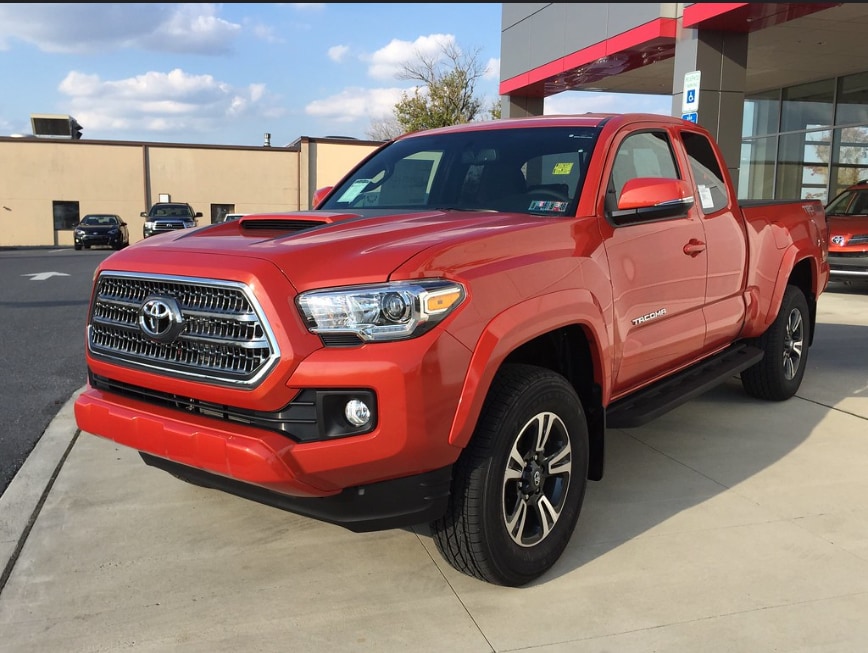 Toyota Tacoma TRD Extended Cab by Jacob Frey 4A is licensed with CC BY 2.0
Getting the right auto financing plan can be a difficult and complex task, especially if your credit score is on the low side. However, this won't be a problem at Your Auto Source. Whether you're rebuilding your credit or don't have a good credit history, our well-connected finance center can help you secure guaranteed credit approval in no time. We'll also complete the necessary paperwork on your behalf to ensure a hassle-free financing process. You should be able to secure a car loan and drive home your favorite used Toyota on the same day.
Contact Your Auto Source Today
With our top-quality pre-owned vehicles, excellent auto financing deals, and outstanding customer service, Your Auto Source promises a truly satisfying used car shopping experience. Start browsing our inventory now to search for your ideal used Toyota, and use our online shopping tools to plan your car purchase properly. If you have any questions, please don't hesitate to contact us. We'll be happy to assist you in any way we can.